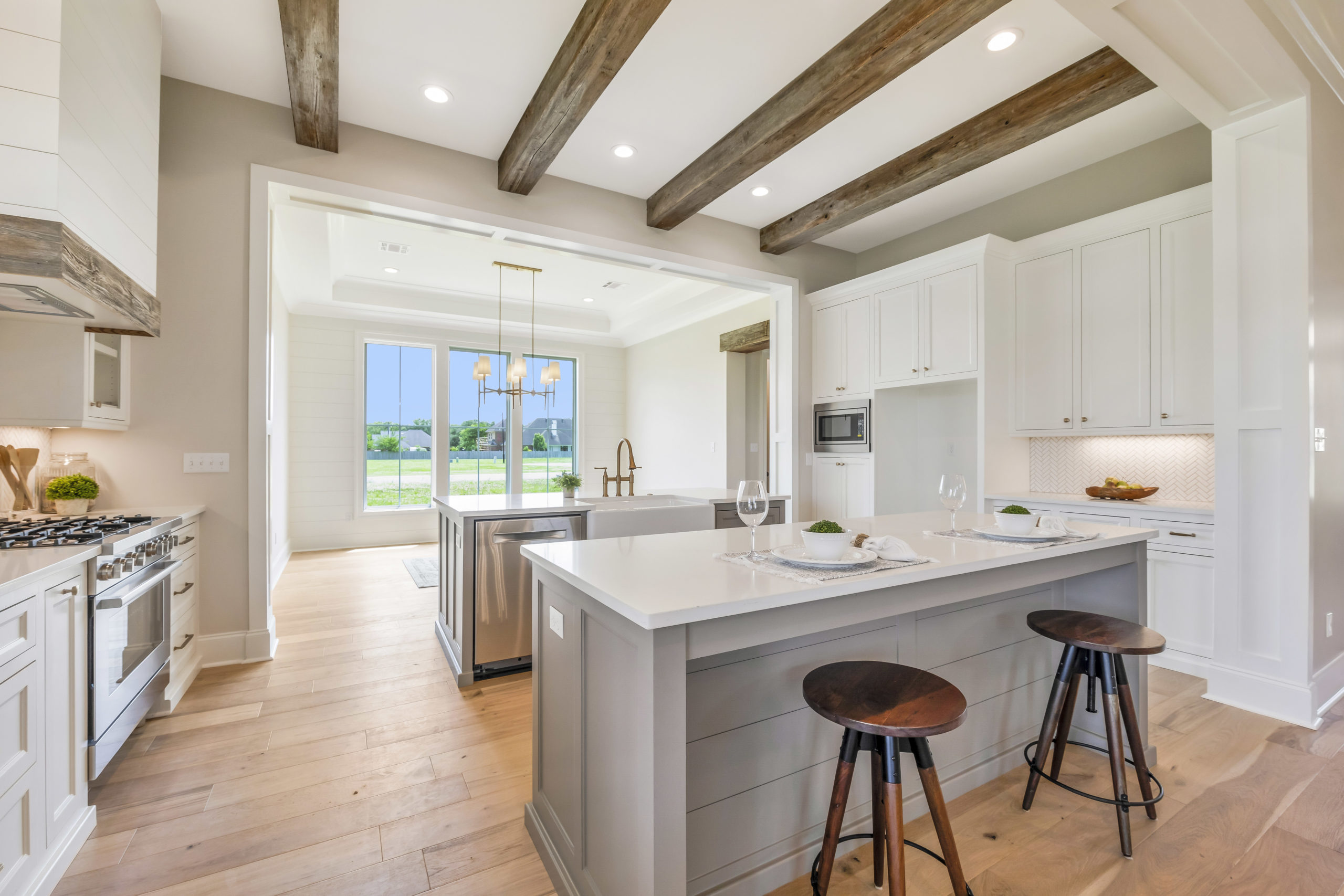 Home by Heritage is owned and operated by Bill and Danielle LeBlanc. They have been married & partners in life since 2008. Bill LeBlanc has been a home builder in Lafayette, Louisiana since 1992 and has held board seats on both the Acadiana Home Builders Association and Louisiana Home Builders Association. Danielle LeBlanc has been a licensed realtor since 2005, specializing in new construction homes. Her desire to build a quality home that embodies both beauty and function is the cornerstone of their company. Together they work to maintain a team approach for their staff and subcontracted artisans. Home by Heritage is a residential custom and speculative home building firm that is devoted to quality and customer satisfaction above all else. Heritage has implemented logistics software to ensure both the field and the office have consistent communication at all stages of construction.
What Sets Heritage Home Builders Apart?
What truly sets us apart is our staff! We all work to ensure that all building projects are quality driven, efficiently ran, and on schedule. The mission of Home by Heritage is simple:
To construct top quality custom homes using the highest standards of construction. Home by Heritage has been and will continue to be one of Lafayette, Louisiana's premier home builders. There really is NO home like a Heritage Home!